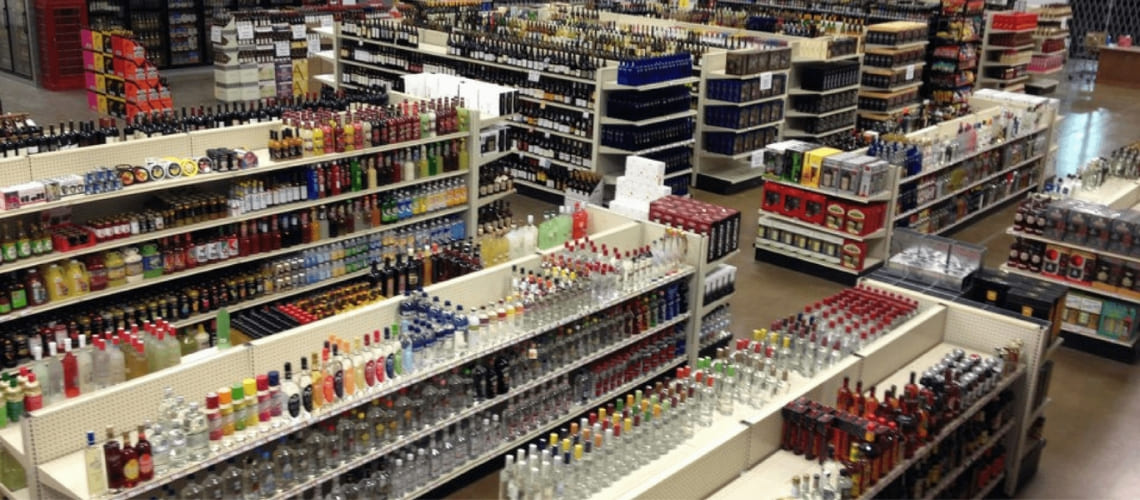 How Top Retailers Work
While wine and spirits retailers may differ greatly in terms of size and geographic location, these several key factors unite the most successful of them.
12/10/2017
While wine and spirits retailers may differ greatly in terms of size and geographic location, there are several key factors that unite the most successful of them. Two top wine and spirits retailers – Timer's Beverage Center of Racine, Wisconsin, and MEGA-BEV of Michigan – draw nearly universal plaudits for their wide selection, attention to customer service and ability to find the newest and most interesting products for their customers.
Customer service as a competitive driver of business success
According to Jason Jonas, General Manager of Timer's Beverage Center, it all starts with an unwavering focus on the customer. This is really what sets apart this top-rated retailer from others in the state. And, while some retailers may brag about their customer service, Timer's Beverage Center takes this concept one step further. It starts as soon as the customer enters the door, says Jonas: "We are very customer oriented. We take pride in our customer service such as greeting customers when they walk in, to carrying their items out to their cars."
That sentiment about the central importance of the customer is echoed by Trina Niecko of Michigan's MEGA-BEV. It's rare that you will find a huge retailer like MEGA-BEV spending so much focus on the customer, but that's exactly why customers keep coming back. They know that they will be truly valued as a customer.
That sentiment is echoed in the company's business principles, which emphasize values such as respect, honesty, and integrity. That's backed up by an employee development program, where those principles are further developed and where employees are expected to become even more knowledgeable about the products they sell.
Of course, it's hard to ignore MEGA-BEV's impressive product selection as a key success factor. According to Niecko, the store stocks over 5,000 SKUs of beer, 4,000 SKUs of wine, and 4,000 SKUs of liquor. The store bases its selection of which products to carry based on current trends in the marketplace, as well as products that differentiate themselves: "New products are selected on current trends, attractive packaging, taste, and value. Our large selection of products is one of the items that set us apart from other retailers and draws customers to our stores."
In fact, MEGA-BEV reinforces its dedication to total customer service by offering to stock just about any product that a customer requests. As Niecko points out, "We make every effort possible to stock any product a customer requests. It is our objective to give customers a vast selection of products to shop and we make it a point to bring in nearly every new product on the market."
Why top retailers need to keep up with new product categories
As this suggests, part of what sets apart Timer's Beverage Center and MEGA-BEV from their competitors is their ability to consistently find what's new and unique in the marketplace. According to Jonas, that results primarily from three key factors – the retailer's industry research, taste tastings to identify interesting new products, and customer requests. More than ever today, customers want what's new and interesting, and that's putting additional pressure on retailers to stock those items that customers are suggesting.
As Niecko of MEGA-BEV points out, what stands out as new and interesting are those products that represent a particular value to consumers. Taste and packaging matter, of course, but if customers aren't looking for a specific product, then MEGA-BEV is more likely to emphasize areas where they are looking.
For new brands trying to gain distribution with top retailers such as Timer's Beverage Center and MEGA-BEV, this represents an important lesson: it's not just enough to have a high-quality product, you also have to have a product that taps into current consumer demand and new trends. Customers are willing to take risks, and they expect retailers to help point them in the direction of interesting new trends.
Retail trends for the winter holidays
Looking ahead to the end of the year, it's possible to detect a few key trends in the marketplace. Jonas points to red blends and barrel aging as two important trends to continue to watch in the wine and spirits space. Every year, a new liquor seems to be on trend, and 2019 could be the year that rum pushes aside bourbon as the liquor that everyone is requesting, "I see bourbon continuing the pace that it is going, but I think rum will start to see an increase in more top-tier products."
In the wine category, it's Rosé wines that seem to have captured everyone's attention, says Niecko of MEGA-BEV. Moreover, the craft movement is still going strong. Niecko of MEGA-BEV points to craft gins, brandies, cognacs, and tequilas as particularly interesting right now.
And Niecko specifically notes that she's seeing some cross-category combinations, such as bourbon barrel cabernets. That's indicative, she says, of the type of innovation that consumers are now expecting, "All in all, we think you will continue to see the trend of new innovative products. People want to try and share something new and interesting in all categories."
So what can we expect for the upcoming holiday season? If anything, says Niecko, the holidays are the one time of the year when consumers embrace their favorite "go to" brands when spending time with the family. Examples of these longstanding trusted brands include Grey Goose, Tito's Handmade Vodka, and Baileys Irish Cream. As Niecko points out, "There may be some new exciting flavors launched just prior to the holidays that will do well but they don't typically out-sell the traditional brands."
Standing out in the crowded wine and spirits retail space demands a total commitment to the consumer. In the case of both Timer's Beverage Center and MEGA-BEV, that commitment to the consumer shows up in everything they do, and especially how they go about selecting new wines and spirits for their retail shelves.
That creates a unique amount of trust in the retailer relationship – customers know that any product that shows up on the shelves will be priced competitively and will represent a particular kind of value. In fact, sometimes that product will show up on a retail shelf simply because of a particular customer request. Customers are remarkably well informed these days, and the retailers that maintain tight relationships with them are the ones that will succeed.
2020 ABID super early bird offer is now on! The event is on May 26-27, 2020 in New York. Register here to book your seats at the lowest price. Offer ends August 31, 2019.