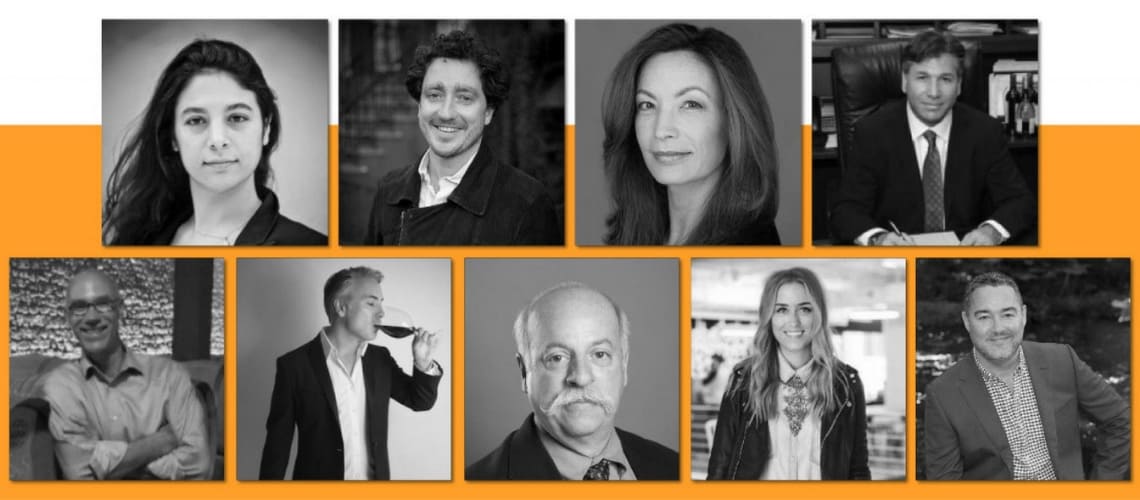 What To Expect at the No.1 Event for Wine, Beer & Spirits Importers and Distributors
ABID Conference on May 26-27, 2020, will bring together leading professionals of the alcohol beverage industry under one roof to learn, network and grow.
30/10/2018
If you run an import or distribution business in the United States – or plan on opening one soon – you won't want to miss the upcoming Alcohol Beverage Importers & Distributors (ABID) Conference in May 2020. This two-day event in New York City features some of the leading names in the alcohol beverage industry, bringing together buyers and sellers from all over the world at the No. 1 event for wine, beer & spirits importers and distributors.
Both days of the two-day conference will feature a high-profile list of speakers who will lead participants through every aspect of building an import or distribution business via TEDx-style talks. They will share personal insights and tips in order to help you avoid some of the common obstacles and stumbling blocks faced by many importers and distributors in the U.S. marketplace. The list of industry leaders speaking at the 2019 ABID event included the following:
• Larry Lieberman, CEO, Lieber Fine Wine & Spirits
• Tali Dalbaha, Corporate Wine Director, Buy Rite Wine & Liquor
• Eric Guerra, Chief Sales and Marketing Officer, Vineyard 29
• Bill Sciambi, Co-Founder and Chairman, Verity Wine Partners
• Bob Trimble, Owner, La Lumiere Selections
• Gordon Little, Co-Founder, Little Peacock Imports
• Alexis Smith, Director Employer Branding & Digital (North America), Anheuser-Busch
• Robert Bradshaw, President & COO, Cape Classics
• Donna H. Hartman, Esq., Attorney, OlenderFeldman LLP
These speakers will focus on actionable, practical steps that you can take to grow your business. If you're just starting out in the import & distribution business, and need guidance on how to navigate the legal playing field for the industry, you'll want to pay attention to Donna Hartman's step-by-step legal checklist for starting a new company. Decisions you take at the outset will determine the exact scope and reach of your company later.
Another big focus of the event will be helping small- and mid-size importers and distributors manage their wine brands. For example, marketing expert Eric Guerra of Vineyard 29 will go into greater detail on how you can elevate a brand image in order to become a true luxury wine brand. What do premium, high-end wine brands share in common, and how can you learn from this experience to transform your wine brands into luxury brands that consumers are eager to buy?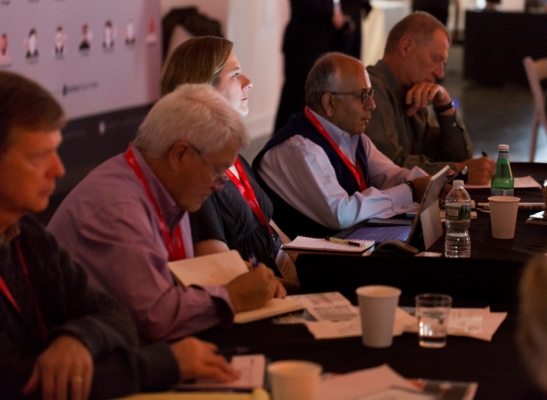 If you need help and guidance for new brands in your portfolio, you will want to listen to Gordon Little, Co-Founder of Little Peacock Imports. Based on his experience importing wines from Australia and then distributing them to top names in the New York City wine market (including Union Square Wines and Chamber Street Wines), Little will explain how a new (or relatively unknown) wine brand can think beyond launch and maintain longevity in the U.S. market.
And, building on this theme, Robert Bradshaw, President and COO of Cape Classics, will share his experiences with importing and distributing South African wines as part of a presentation on "Authenticity as a Point of Differentiation." When consumers are thinking about which wines to buy, they want to feel a connection to both the country of origin and the winemaker. So when you are building a brand, you will need to be thinking of ways to connect with wine drinkers at a more emotional, intangible level.
Of course, running a successful import or distribution business means paying attention to all the ways that you can optimize your business for long-term success. Alexis Smith of Anheuser-Busch will walk you through ways of managing your company and employer brand, based on her own experience helping one of the biggest names in the alcohol beverage industry manage its own brand.
Part of creating and maintaining that brand is building an employer culture that attracts the best and brightest within the industry. Bill Sciambi, Co-Founder and Chairman of Verity Wine Partners, will share his top tips for hiring and retaining the top performers. At the outset, he says, you need to be clear what your company stands for, and what types of employees would make the best fit for your organization. Too many companies make the mistake of hiring too quickly, without ensuring that potential employees will actually have a vested stake in your future success.
Of course, the one topic that will be on everyone's minds at the ABID Conference will be how to grow their own distribution business, either by expanding into new markets or penetrating more deeply into existing markets. Bob Trimble, Owner of La Lumiere Selections, will focus on how to expand the size and scope of your distribution business as part of his presentation "Penetration is the Key to Distribution. Here's How to Do It."
Another speaker, Larry Lieberman of Lieber Fine Wine & Spirits, will discuss the core principles that will help you grow your distribution business. Too many new importers or distributors try to grow too aggressively, too fast, without first considering how each step fits into a larger strategic puzzle. Using these core principles, you will be able to streamline your strategic approach.
Tali Dalbaha, Corporate Wine Director for Buy Rite Wine & Liquor in New Jersey, will go into greater detail into the types of retailers in the marketplace, as well as the different types of wine, beer, and spirits buyers. By viewing the marketplace from their perspective, you will have a much better idea of what works – and what doesn't work – when it comes to landing new accounts or increasing the size of purchase orders. First and foremost, says Dalbaha, you need to be able to demonstrate a track record of success and show retailers how your products can help them grow sales and improve overall profitability.
By the conclusion of the two-day ABID Conference, you will have unique insights into every aspect of running an import or distribution business. If you are thinking about importing wines from Australia or South Africa, for example, you'll know exactly what to look for in wine brands, and how to maximize their distribution potential within the U.S. market.
And if you already have a large distribution portfolio, you'll walk away with actionable steps for how to grow the scale and scope of that portfolio. If you are looking forward to a successful 2019 in which your wines are on the shelves of major retailers and consumers are talking about your wines on social media, you'll want to attend the upcoming 2019 ABID Conference and meet some of the biggest stars in the alcohol beverage industry.
2020 ABID super early bird offer is now on! The event is on May 26-27, 2020 in New York. Register here to book your seats at the lowest price. Offer ends August 31, 2019.