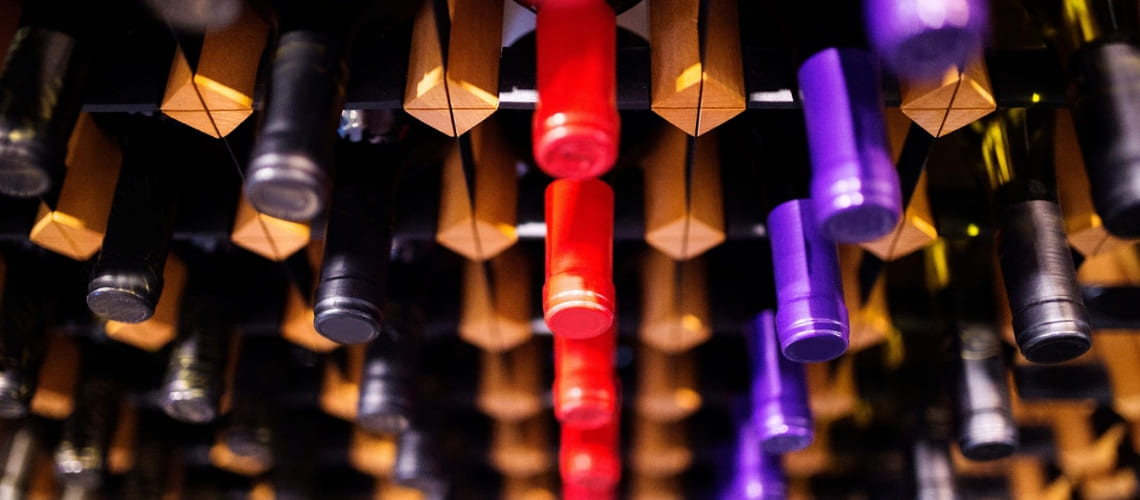 How to Market and Grow Distribution of Your Luxury Wine Brands
The marketing and growth of luxury wine brands can be done by appropriately using social media platforms and optimizing the website dedicated to the brand.
28/02/2019
In today's fast-paced world of smartphones and social media, the marketing and growth of luxury wine brands can be done through the effective use of these platforms. Some of these steps can include:
Optimising and organization of your website dedicated to your brand.

Dissemination of the information on the various brands being produced by your company on these platforms including Twitter, Facebook, Instagram, LinkedIn, etc. Through online posts, videos, blogs, online campaigns, podcasts, smartphone apps like Vivino (used by wine drinkers), etc.

Reaching out to prospective customers and converting them to followers and potential buyers.

Archiving of the various wine brands produced by your company on your website according to vintage and letting them be there for any prospective buyer to access their information at any point in time.

Working with the aforementioned online platforms as well as search engines like Google to start an advertising campaign with an aim to especially reaching out to the millions of individual smartphone users across the world through which they can access and get information about any wine brand while they are online.

Carrying out e-marketing drives especially targeted at wine drinkers as well as producers and distributors of important wine growing regions and nations across the world including the Napa Valley (United States), Australia, South Africa, Israel, France, Italy, Russia, etc.

Participating in marketing campaigns during various exhibitions, seminars, symposia held on luxury wine brands across the world and advertising these extensively on online platforms.

Helping the sales and marketing department of your company in organizing one-to-one meetings as well as advertising the brand through other conventional media like newspapers, online portals, electronic media like the 24*7 television channels, etc.

Making your website more accessible to potential users and especially wine drinkers through the optimum usage of SEO principles like the keywords which can enable the maximum number of hits on the website content.

Prioritising the content on the website as well as that being advertised on the online media platforms in order to enable the users to access the information preferred by them as per their preferences.

Giving incentives to the online users and wine drinkers who access the platforms on a regular basis with 'early bird' offer as well as discounts and rebates for their prospective purchases.
Looking to market and grow distribution of your luxury wine brands?
The luxury wine category can be one of the most rewarding and profitable segments in the wine industry. During a session in ABID Conference, Eric Guerra, luxury wine marketing expert, will educate and inspire those looking to elevate their brand image by highlighting the unique characteristics that every highly sought-after successful brand display.
About ABID Conference
The Alcohol Beverage Importers & Distributors Conference (ABID Conference), a two-day event, is dedicated to small and medium wine, beer and liquor importers and distributors of the United States. It provides a platform to discuss day-to-day challenges, network with importers and distributors from all over the country, find new ways to grow and collectively address regulatory issues.
2020 ABID super early bird offer is now on! The event is on May 26-27, 2020 in New York. Register here to book your seats at the lowest price. Offer ends August 31, 2019.