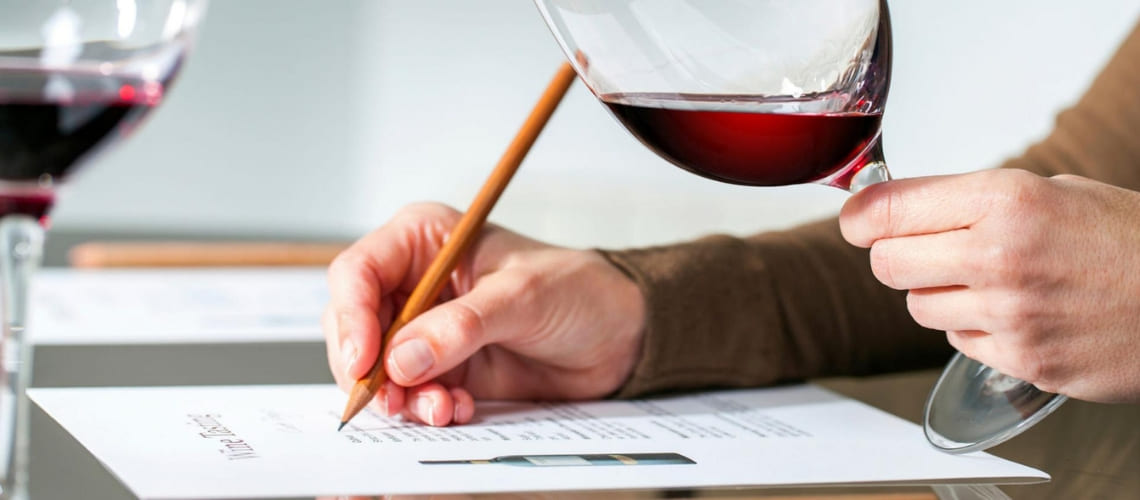 The Distributor's Business Legal Checklist
Donna H. Hartman, Esq. of OlenderFeldman LLP Led a Wide-Ranging Discussion about the Types of Legal Issues that Need to be Considered.
14/07/2018
Getting started as an importer or distributor in the U.S. marketplace requires at least a general knowledge of the current legal landscape, as well as the types of issues that you must take into account when launching a new business to sell wine or spirits within the very tightly regulated U.S. marketplace. With that in mind, attorney Donna H. Hartman, Esq. of OlenderFeldman LLP led a wide-ranging discussion about the types of legal issues that need to be considered, using the hypothetical example of someone looking to import and sell Italian wine and spirits within the U.S.
The first step, says Hartman, is being aware of the main types of business operations that are possible. The two main types of businesses that people typically choose include "importer" and "wholesaler," but even here, there is a lot of variety. You need to think about both your principal office location (e.g. New York City) as well as the territory that you will cover. Will, you only sell wine and spirits within New York, will you sell to the tri-state region (New York-New Jersey-Connecticut), or will you try to sell nationwide?
From there, you will need to think about entity formation. Each entity type comes with its own legal structure, which will have an impact on everything from ownership of the entity to the taxation of the entity. Within the wine and spirits world, the two most popular types of entities are corporations and limited liability corporations (LLCs).
The next major step, says Hartman, is to come up with a financing plan for the entity. You will need to consider your capital needs, your potential source of funds, and any documentation required for those funding sources. In the beginning, you won't be generating a profit immediately, so you will need to have a steady source of financing that can get your operation off the ground.
With these first three steps in place, it's now time to get into the details of how the business will operate. This usually means picking up the right permits at both the federal and state/local level. For example, if you plan on becoming a wine importer, you will need to pick up an alcohol dealer registered with the Alcohol and Tobacco Tax & Trade Bureau (TTB).
You will also need to think about hiring employees and consultants, and so the following documents may also need to be prepared:
Offer letters

Non-disclosure agreements (NDAs)

Consulting agreements

Restrictive covenants (e.g. non-compete agreements)

Employee handbook (on a state-specific basis)
You will also need to think about finding suppliers and distributors, and this could lead to the need for the following types of documents:
Non-disclosure agreements

Term sheets

Letter of Intent (LOI)

Importation/Distribution agreement

Authorization (import) letter
Of course, since the U.S. wine and spirits industry is so tightly regulated, you will also need to consider all the compliance steps that you need to follow at both the federal and state label. Even something as simple as developing a label for a wine you plan to import needs to receive approval, known as the Certificate of Label Approval (COLA).
And, finally, you will need to keep up-to-date with important industry news and developments. Hartman suggested a number of valuable sites for keeping up with industry news, including the Beverage Trade Network site, industry blogs, and the official TTB website.
By following each of these steps of the business legal checklist, you will be well on your way to running a successful importer or wholesaler business. If you've ever dreamed of vacationing in Italy and then returning home and importing some of the fabulous wines that you discovered there, you will need to keep this checklist in mind.
Overall, the two-day ABID Conference in New York City provided a detailed, comprehensive, and eye-opening approach to the U.S. import and distribution business. Participants walked away with real, actionable steps on how to grow their business and optimize its future profitability.
2020 ABID super early bird offer is now on! The event is on May 26-27, 2020 in New York. Register here to book your seats at the lowest price. Offer ends August 31, 2019.