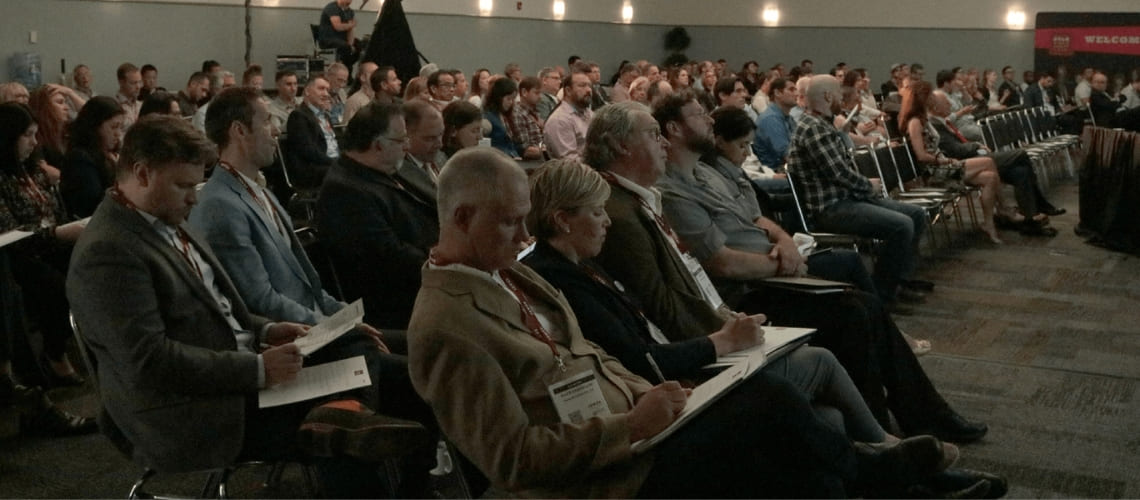 Call for Speakers Now Open
With 2020 ABID Conference coming soon, we are now accepting submissions from those who are interested to speak at the 2020 ABID Conference in New York City.
23/10/2017
With the ABID Conference 2020 approaches, we are accepting interest from those interested in speaking at the Conference in New York City.
What is ABID?
The Alcohol Beverage Importers & Distributors Conference (ABID Conference) is a business conference dedicated to small and medium wine, beer and liquor importers and distributors in the United States.
It consists of TEDx-style short talks with real insights on solutions that importers and distributors can apply in their business and achieve profitable growth. ABID has been designed to help small and medium wine, beer and liquor distributors and importers of the United States grow their bottom-line. ABID offers attendees educational and networking opportunities that will help them grow their business effectively. Seats are limited and on a first come basis.
Who is qualified to speak?
You must currently be working for a wine, beer or spirits importer or distributor in the US market.
What is the format?
The sessions will be designed to be a TedX style of 20 minutes each. We are looking for speakers that:
Have a great story to tell and a passion for sharing their knowledge with others.

Hold a leadership position in the business they work in.

Help solve challenges in their import and distribution business.

Provide clear and successful implemented use-cases, best practices, teachings, and how-to tips.

Can tell a great customer success story.
When and Where
May 26 & 27, 2019, Metropolitan Pavilion, New York City.
Speaker Benefits
Of course, all speakers enjoy the bragging rights of being a speaker and the comfy and quiet speaker room but there is more. The ABID organizers know that the speakers are what really make the event, and so to that end all speakers receive:
A roundtrip flight to the event.

2 nights hotel accommodation.

Ground transportation to/from New York airport.

Full access Speaker Pass.
Why does the industry need ABID?
Continued consolidation in the US distribution sector presents 'an issue' for the wine, beer and spirits wholesalers in the country. It has become increasingly difficult for small and medium distributors and importers to gain traction in the market as larger distributors either buy out smaller ones or figure out ways to create mini divisions to compete with and win over retail shelves.
There is additional pressure from online retailers like Amazon and direct-to-consumer online platforms and apps which are constantly watching every regulatory move and how they can capitalize on these.
As a small to medium distributor or importer, your business is constantly fighting these day to day challenges. ABID is a platform for conversation and debate about how small and medium distributors can find their own channels to grow. It is an opportunity for attendees to hear from other small and medium distributors and importers, share their stories and learn from key personalities on how to build a successful import and distribution business. More information available at www.abidconference.com/en/
How to submit your proposal
Proposals should consist of the following information in the body of an email:
Presenter's full name and contact information.

Employer and/or affiliations.

Brief biography.

Topic synopsis, proposed title, and a one-paragraph description.

The reason why this material is significant and/or how you think attendees will be able to apply the knowledge.

Any other conferences or video links of your previous talks if any.
2020 ABID super early bird offer is now on! The event is on May 26-27, 2020 in New York. Register here to book your seats at the lowest price. Offer ends August 31, 2019.