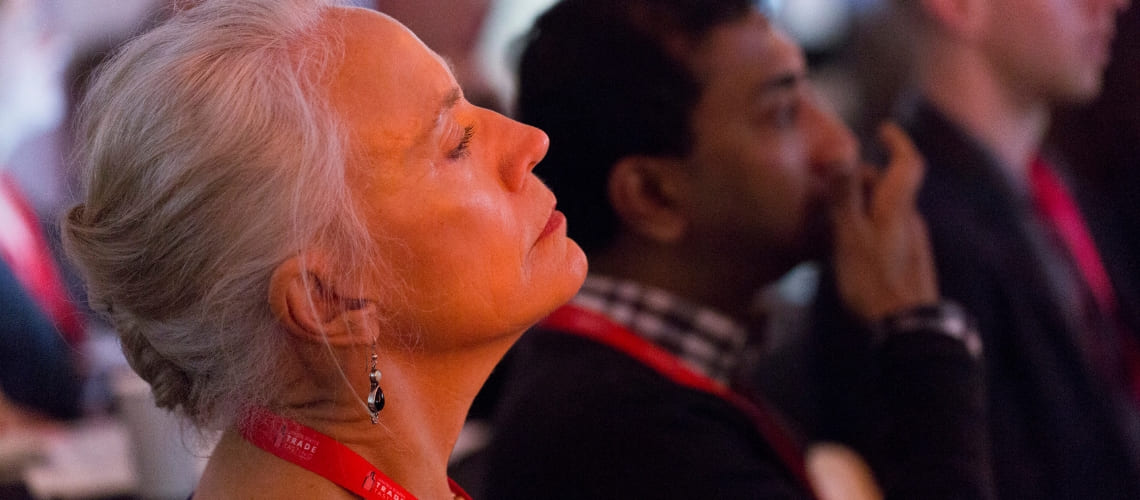 Looking Ahead to the Action from the ABID Conference 2019 in New York City
For insights into what's coming next, the place to be this year will be the ABID Conference in New York City on May 13-14, 2019.
12/04/2019
On May 13-14, New York City is going to become the focal point of the U.S. wine and spirits industry, as hundreds of small- and mid-sized importers and distributors converge on the Big Apple for the annual Alcohol Beverage Importers & Distributors (ABID) Conference. This year's conference, which will take place at the Metropolitan Pavilion in Chelsea, will include two full days of panel discussions, Q&A sessions, and speaker presentations from some of the biggest names in the industry.
Day 1 of the ABID Conference will kick off with a talk by Larry Lieberman, CEO of Lieber Fine Wines & Spirits, who will cover the core principles of growing an import or distribution business in the competitive U.S. marketplace. Other speakers throughout the day will expand on this central concept of growth, explaining how a range of strategies and tactics can be used for running different aspects of an import or distribution business.
For example, Tali Dalhaba, Corporate Wine Director at Buy-Rite Wine & Liquor Group, will cover the 10 keys to landing new accounts in the industry, focusing on innovative ways to appeal to different types of buyers. And Eric Guerra, a top Napa Valley branding expert formerly with Vineyard 29, will explain how to market and grow the distribution of luxury brands in the marketplace. As the wine & spirits industry continues to move along the premiumization curve, says Guerra, it's important for each new brand to think about ways it can elevate itself to the premium level.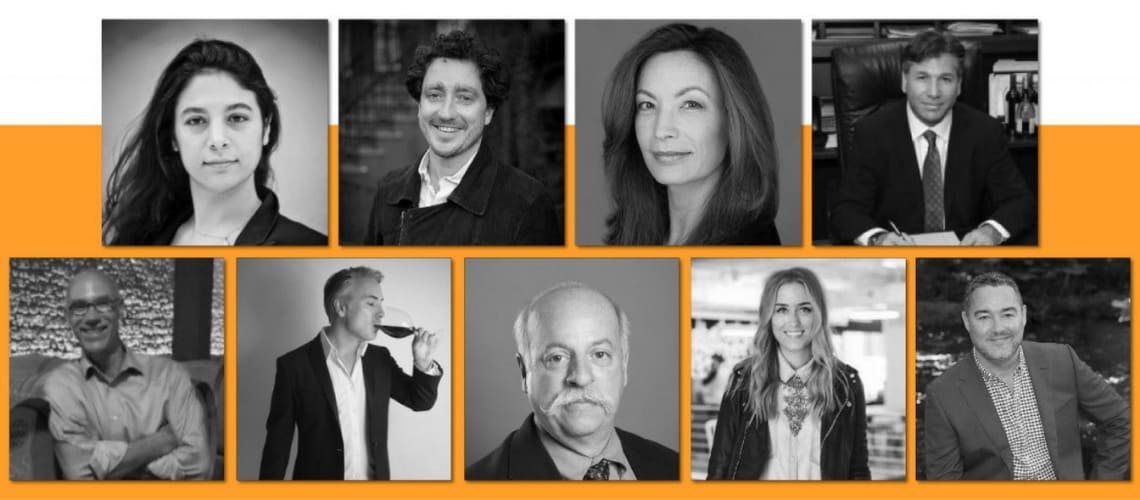 Speakers of 2019 ABID Conference
In the afternoon of Day 1, speakers will go into greater detail into how small- and mid-sized importers and distributors can scale their businesses over time using best-in-class industry practices. For example, Robert Bradshaw, President & COO of Cape Classics, will explain how authenticity is now such an important aspect of building a popular brand in today's marketplace. Wine drinkers expect to interact with brands that stand for certain values or lifestyles, and they also expect wine brands to be much like other consumer brands.
In a separate speaker presentation, Bob Trimble, Owner of La Lumiere Selections, will go into greater detail on why penetration is the key to good distribution. Capping off Day 1, Ben Salisbury, President of Salisbury Creative Group, will host a Q&A panel discussion covering the art of modern selling for distributors and importers. What is needed in today's competitive marketplace, says Salisbury, is fresh thinking and a modern approach to making a sale that focuses on adding value to every relationship.
Day 2 will feature another great lineup of speakers. The focus on Day 2 of ABID will shift to much more of the tactical, day-to-day considerations that go into growing a small- or mid-sized importer or distributor. One key consideration is simply hiring the best sales talent in the industry. Bill Sciambi, Co-Founder and Chairman of the Board at Verity Wine Partners, will outline the key aspects of hiring for success, with insights into how to hire and retain the top prospects. In addition, Alexis Smith, former Director of Employer Branding & Digital at Anheuser-Busch (North America), will talk about the various aspects of managing your employer brand, such that the top talent will view your company as the place to be for their future career growth. And Donna H. Hartman, Esq., an attorney at OlenderFeldman LLP, will walk participants through a business legal checklist of all the factors that should be kept in mind as they launch a new business.
Of course, many of the participants attending the full two-day session of the ABID Conference in New York are planning to build brands for the long haul, so there are several exciting panels scheduled throughout the event that will focus on long-term strategies. For example, Gordon Little, Co-Founder of Little Peacock Imports, will deliver an important presentation on "How a New Brand Can Think Beyond Launch and Maintain Longevity." Getting a new brand off the ground is just the start. Importers and distributors also need to think about ways that they can scale different brands in their portfolio into the marketplace.
Day 2 of the ABID Conference will also feature an exciting retailer's panel led by Daniel Sullivan, Wine Director of Super Buy-Rite. During this event, participants will be able to hear directly from top retailers. Moreover, importers, wholesalers, and distributors will have a chance to ask specific questions that impact their business. And, of course, there will plenty of opportunities throughout the two days for participants to network with each other, catch up with old colleagues, and establish new relationships.
These face-to-face networking opportunities are one of the key highlights of the ABID Conference, and one big reason why the number of participants at the ABID Conference continues to grow each year. "We're really excited about the speakers and presentations that are planned for this year as well as all the networking opportunities available," said Sid Patel, CEO, and Founder of Beverage Trade Network, the organizer of the event.
The U.S. alcohol beverage industry continues to be a dynamic, high-growth industry with plenty of exciting new brands entering the marketplace each year. Already, there is a lot of buzzes about which new brands and industry trends are set to take off in 2019 and into 2020. For insights into what's coming next, the place to be this year will be the ABID Conference in New York City on May 13-14, 2019.
2020 ABID super early bird offer is now on! The event is on May 26-27, 2020 in New York. Register here to book your seats at the lowest price. Offer ends August 31, 2019.